Insights from The Association of Charitable Foundations Report
In May of this year, the Association of Charitable Foundations released their Foundation Giving Trends 2022 report. Here at Hyphen8, the reports findings have given us a lot of food for thought, and they encouraged us to dive deeper into our mission of understanding funders' challenges and finding innovative solutions through service design. 
Tackling social inequities through co-design ​
One of the report's notable findings was the increasing efforts by funders to address the structural inequities that may be faced by user-led organisations working in this space.
As a company working closely with grant-makers, we've seen their dedication to making funding more accessible to marginalised groups. We have been fortunate enough to work alongside funders, supporting them through the process of co-designing funding programmes with the user-led organisations that stand to benefit from them.
We recognise the importance of incorporating the voices of underrepresented individuals in the process of designing new funds. Not only does this improve access to funding for those who need it most, but it also enhances decision-makers' understanding, leading to more equitable funding decisions.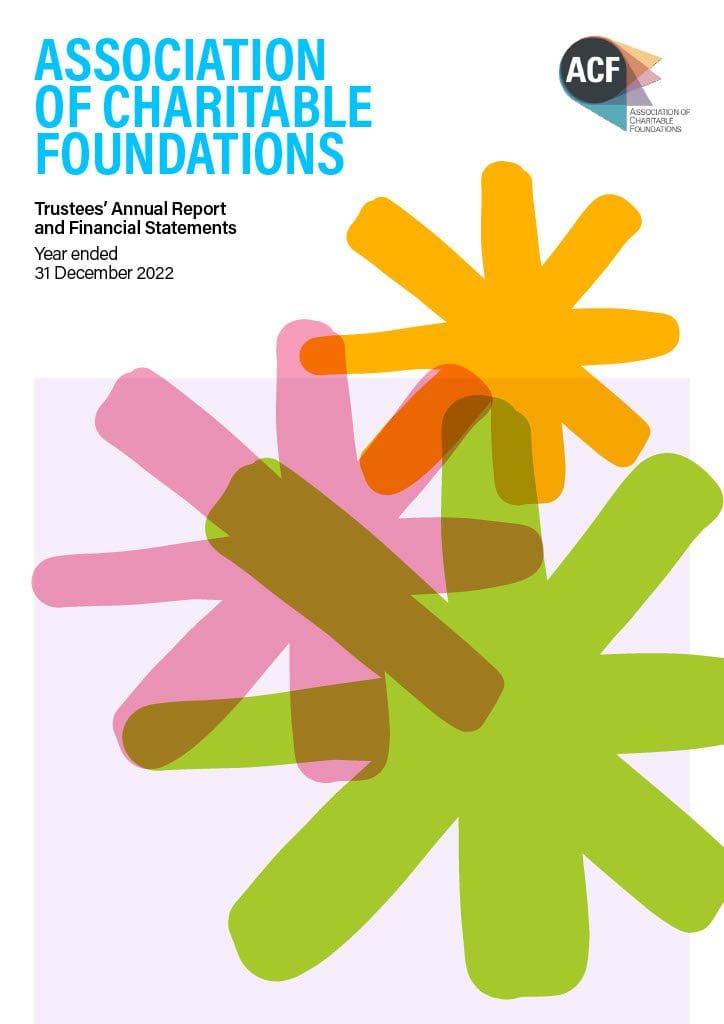 Navigating post-COVID challenges: streamlining the funding process ​
The report also shed light on the enduring impact of COVID-19 on the availability of the resources within charities and community groups that are needed to navigate often complex and time-consuming funding processes. By examining the intricate processes, user touchpoints, and tools employed in funding systems, we can identify some great opportunities for simplification. This approach not only helps to alleviate the burden on under-resourced applicants but also minimises the frustrations experienced by the funding teams responsible for delivering the service. 
Time to adapt: the urgency for funders' transformation ​
A key takeaway from the report is the growing imperative for funders to find new ways of fulfilling their objectives: supporting the organisations in need of funding and enhancing the wellbeing of their beneficiaries. As the report aptly states, "Organisations may survive in their current state, but they will lose legitimacy and perceived value if they do not adapt." Improving practice, incorporating flexibility and agility, working more closely with beneficiaries and collaborating with other funders are all key trends observed in foundations' annual reports. The need for funders to innovate and evolve in response to shifting societal needs is clear. However, it's crucial to remember that reactive solutions can only take us so far. Adopting a user-centered approach to designing innovative remedies offers the advantage of truly understanding which problems to tackle. Putting the user front and centre helps define effective ways to modernise services that genuinely work. 
Hyphen8: service design for equitable funding ​
Recognising the importance of embracing a collaborative service design approach, we are pleased to announce the release of our new "Funding Programme Design" package. This comprehensive package is tailored specifically for funders who aspire to address issues of inequity in fund distribution through co-design and engagement with target communities. With our expertise, we have successfully guided organisations on their journey to become more equitable, and we are enthusiastic about extending this support to other funders striving for the same mission. 
Join us in finding innovative ways to change the funding landscape ​
Visit our blog that describes our experience of working with Lloyds Bank Foundation to learn more about how we can assist funders in designing inclusive and accessible funding. Together, we can empower marginalised communities, and create a future where opportunities are within reach for all.