We know that re-designing your services can be difficult, and Service Design can seem like an open-ended concept.
To make things easier for our nonprofit customers, we've introduced a range of Service Design Packages that will give you:
Clearly defined outputs
Estimated timescales to deliver
Amount of committment from your team
Indicative costs to allow for budgeting
An understanding of what comes next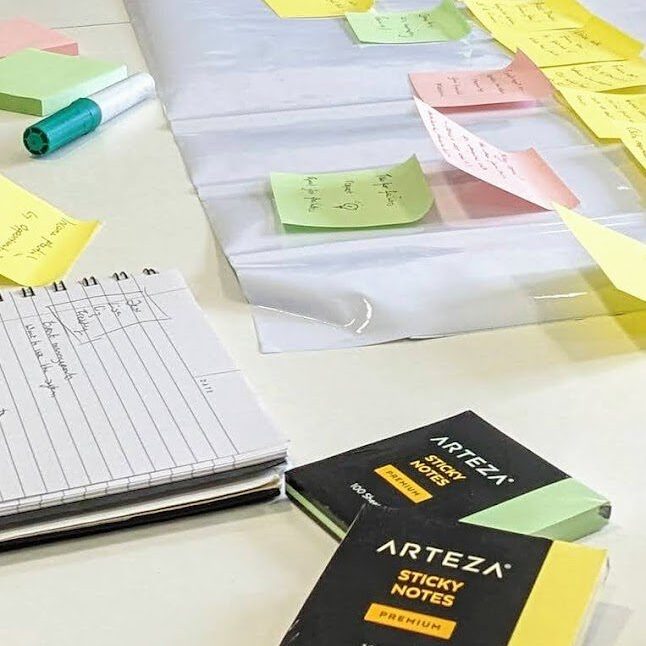 Introduction to Service Design Training
Equip your team with the skills and knowledge to carry out internal service design projects. Participants will learn how a design approach can improve services and gain practical insights for designing user-centric experiences. You'll get five training blocks covering the whole process from discovery to delivery through a series of collaborative exercises:
Intro to Service Design:

what is it, and why are

 

o

rganis

ations adopting this way of working?

Discover: 

An introduction to research methods, with practical activities to put new knowledge into practice.

Define:

Explore the problem before solving –

w

e

'll

 

c

o

ach you

in analysis methods to explore and explain challenges.  

Develop:

E

xplore 

methods to create solutions. These methods help inspire new, innovative ideas that tackle your issues

.

Del

iver: 

Refine and develop your ideas, and get ready to test a service prototype with your users

.

 
Fixed costs of £2,610 ex VAT (assumes a one-day training course with up to 10 attendees)
We helped Lloyds Bank Foundation to create user research plans, experiment with ideation techniques and present their ideas. This helped us work together to co-design a new fund for community organisations.
Make improvements to your process to help achieve your goals. Eliminate pain-points, bottlenecks and inefficiencies - make your service simple and easy for your users.
Initial Consultation - we'll work with you to explore your needs & frustrations
Discovery Workshop - map out your end-to-end process with your stakeholders. Identify inputs, outputs and risks.
Observation Sessions - with internal/external stakeholders to see how they perform tasks and interact with your service
Playback - a comprehensive report and a workshop session to explore findings and recommendations
Revised Process Flow - this will incorporate our jointly agreed recommendations to enhance your process
Fixed costs of £2,175 ex VAT (Assumes one medium-complexity process)
We helped Nuffield Foundation to simplify processes for staff and applicants. Our Process Review resulted in a range of recommended improvements, including quick wins, medium-term improvements, and long-term ideas for bigger gains.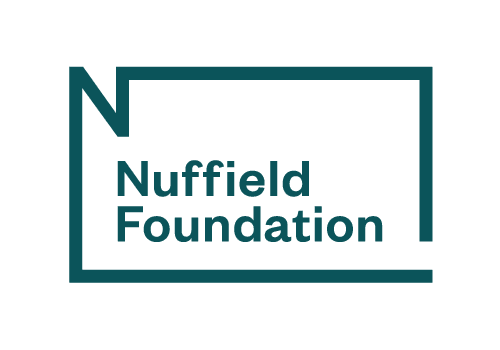 User-Centric Service Co-Design
Partner with us to create a new funding programme, designed with the needs of your stakeholders at its heart. This includes:
Initial Consultation - to understand what the aims of the programme are
User Research - a comprehensive survey or a focus group for your grantees
Co-Design - we'll facilitate a Co-Design workshop for your team and grantees to collaborate
Service Blueprint - outlining user needs and ideas for the programme. This will equip you to deliver the new design
Fixed costs of £7,560 ex VAT (For a medium-complexity programme)
We helped Lloyds Bank Foundation co-design a new funding programme aimed at organisations led by and for people with lived experience of inequity, and reflect the needs of the communities who will benefit directly from funding.
Understand how your funding processes are experienced by users to improve the experience of your grantees. You'll get:
Initial Consultation - we'll work with you to explore your needs & knowledge gaps
Bespoke Survey or Focus Group - to gather feedback from current and past grantees
Data Analysis - we'll use quantitative & qualitative methods to explore findings and find the meaning behind responses
User Experience Report - key insights from your grantees and recommendations for process improvements
Fixed costs of £3,480 ex VAT (For a medium-complexity process)
We helped Halifax Foundation for Northern Ireland to build trust with their stakeholders, and enable alternative ways of reporting to reflect the impact of local organisations.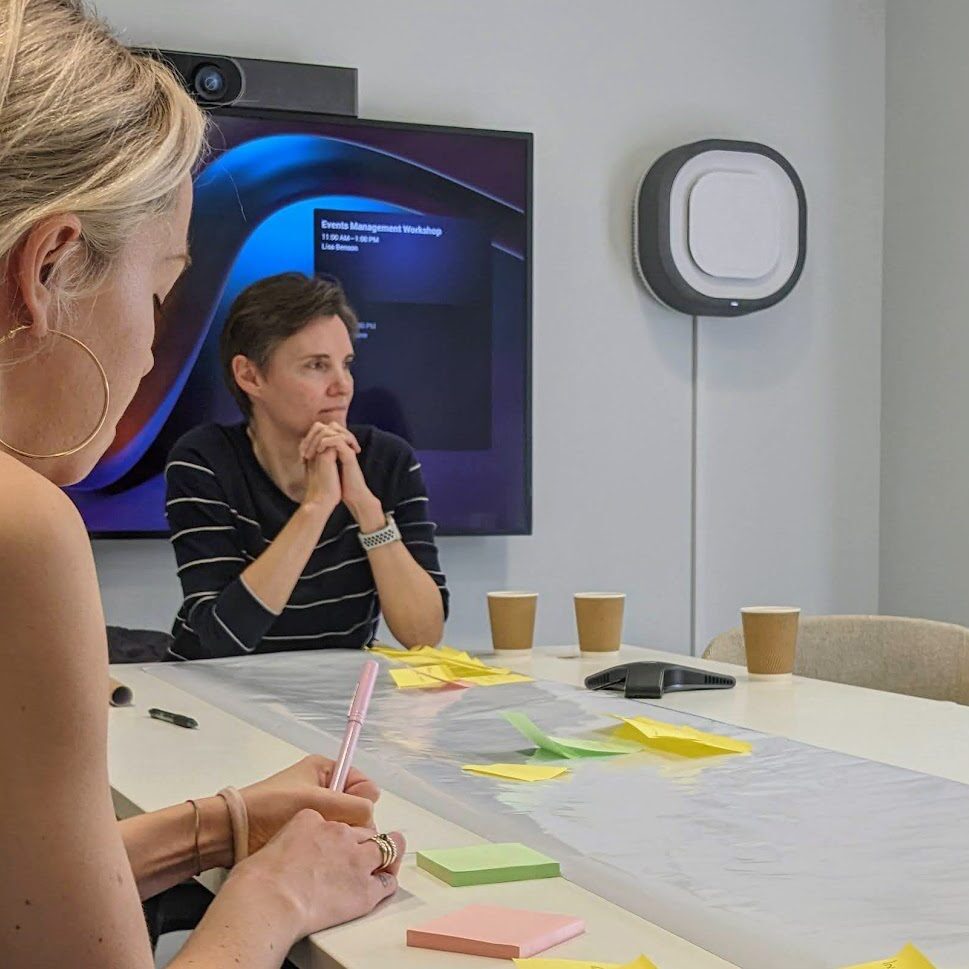 We offer a range of services, whether you want to review a process, a whole service, or even your organisational design. We also offer design and research services for smaller projects such as reviewing the content and usability of online forms and websites or carrying out an impact evaluation. Our services are bespoke and we can recommend a package that will fit your needs and budget.
We recommend thinking about service design at an early point in your project, before coming up with a solution.
Impact evaluation reports
User journey maps
Service blueprints
Process maps
Design prototypes
User Personas
The best Salesforce partner to work for... in the world.
We're committed to being an open and inclusive place for all people to work and succeed, and we were awarded "Best Salesforce Partner to Work For" at the Global Digital Revolution Awards 2023.
Our values inform our work and our company culture, and we don't forget to have fun!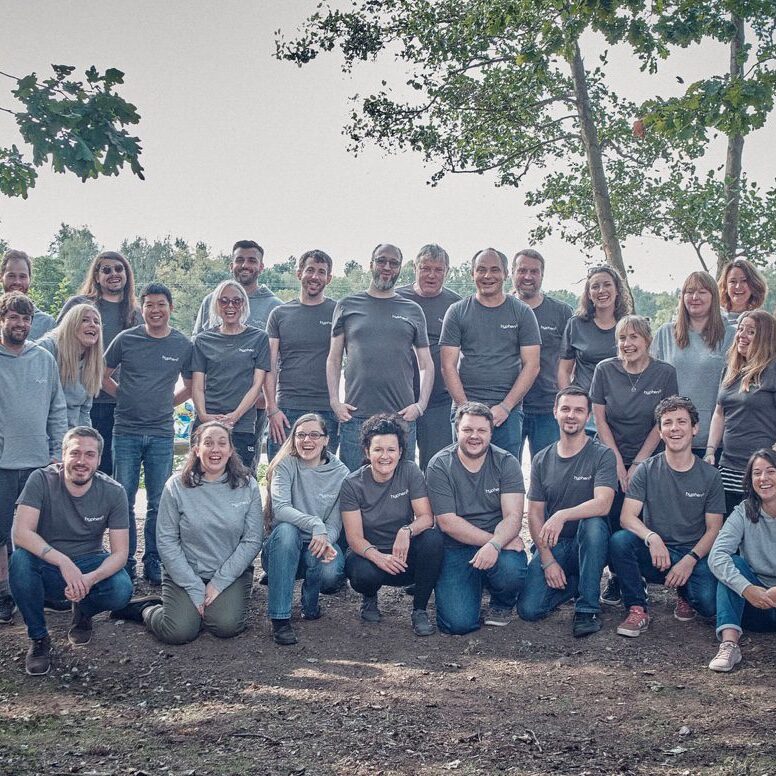 Create positive experiences for your stakeholders
Let's work together to empower your users, maximise your impact, and deliver against your mission
Our team share their insights on Salesforce releases, administrator best-practice and new innovations coming to the platform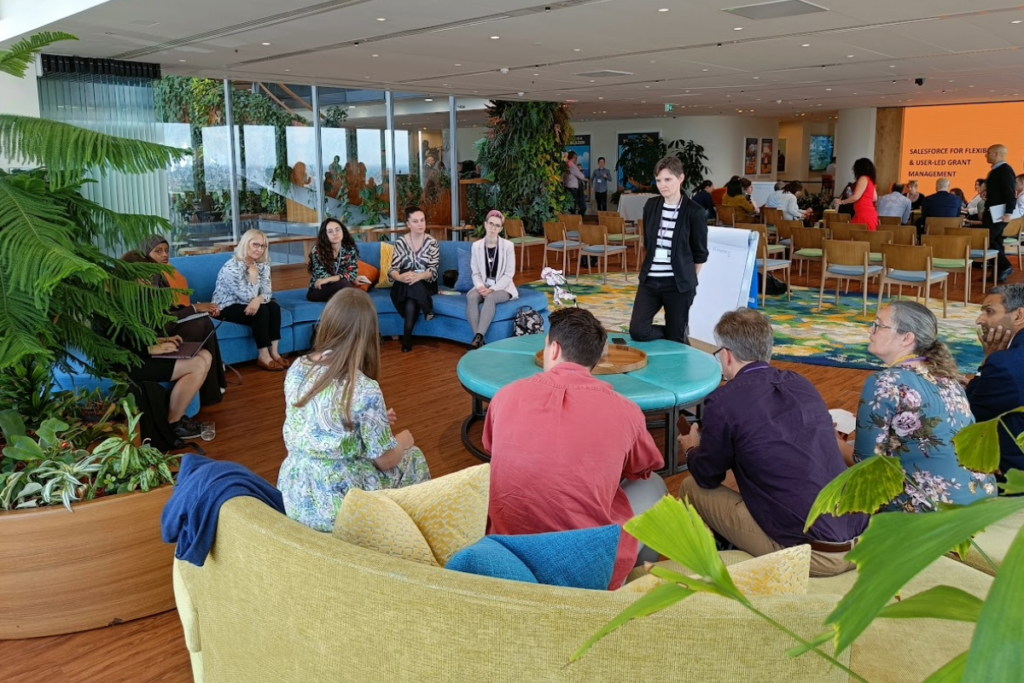 Insights
Funders Collaboration Group: Service Design Special
To kick off our Summer of Service Design, our June Funders Collaboration Group (FCG) session focused on…