Service Design Packages for Nonprofits
We're excited to launch our four new service design packages at a limited introductory rate this summer.  Our goal is to empower non-profit organisations to enhance their impact, streamline processes, and deliver exceptional services to the communities they serve.
 
Each package has been put together in response to the specific needs we have uncovered during our work with numerous clients within the UK nonprofit sector. 

Introduction to service design training​
We've created our one-day Service Design training course to equip teams with the skills and knowledge to carry out internal service design projects. Participants will learn how a design approach can improve the service and gain practical insights for designing user-centric experiences. It is made up of 5 blocks covering the service design process from discovery to delivery through a series of collaborative exercises. 
 
Introduction to service design & design thinking: what is service design and why more and more organisations are adopting this way of working . 
 
Discover: An introduction to research methods with practical activities to put new knowledge into practice. 
   
Define: Defining the problem that you are trying to solve before developing solutions – we'll coach participants in analysis methods to explore and explain the chosen challenges.   
   
Develop: We'll explore methods to ideate against the problem to help inspire new and innovative ideas that tackle key user issues.    
   
Deliver: Finally, participants will further refine and develop their ideas to the point where they can test a service prototype with users.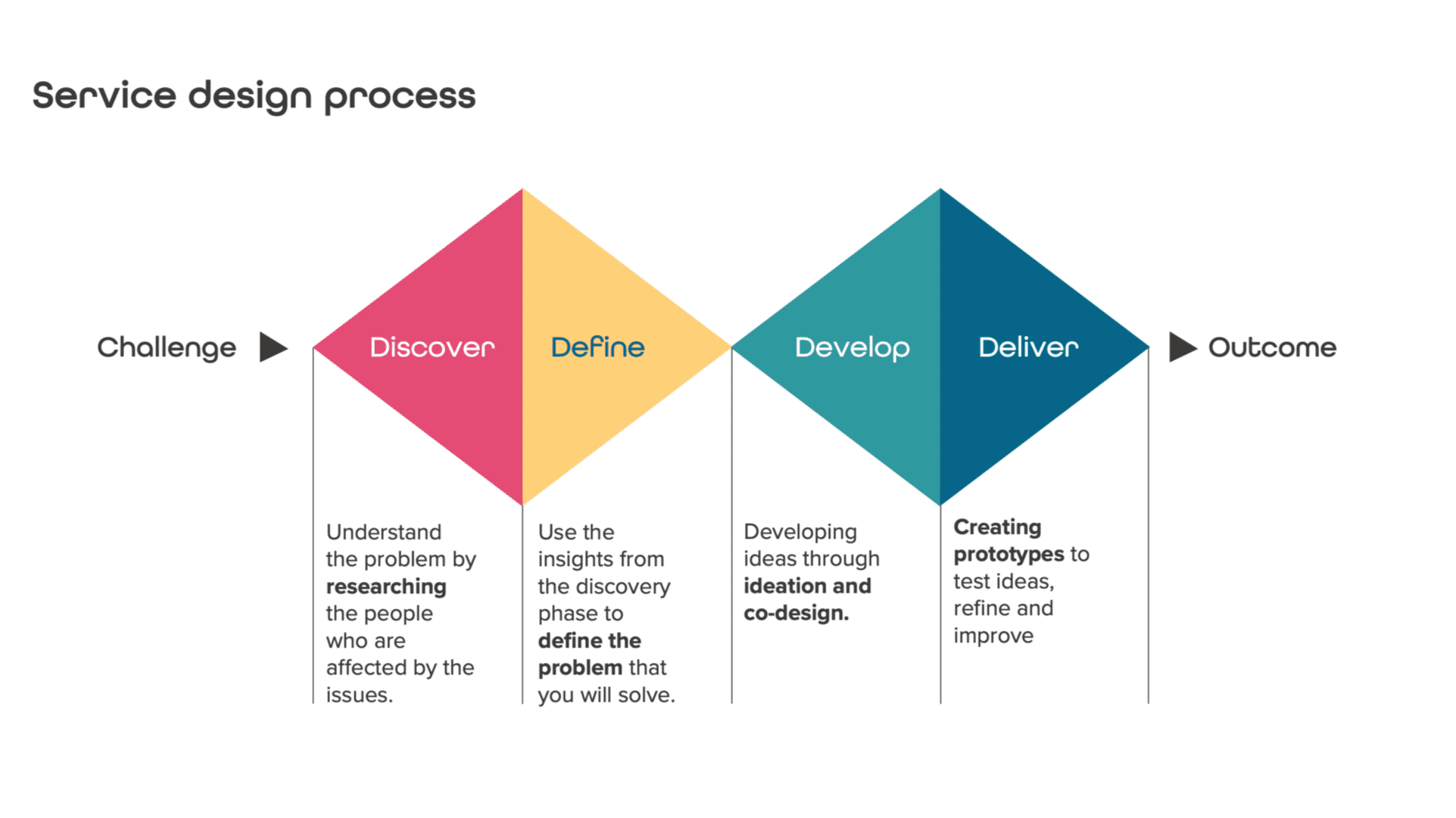 Process Review​
Our Process Review package is aimed at helping non-profits uncover and address the pain points in their ways of working. Through collaborative workshops, we identify unproductive tasks that can be eliminated, reducing the burden on your team and streamlining operations.  We will work with you to create a more efficient workflow that saves valuable time, enabling you to focus on activities that truly add value to your organisation. 
In addition, our process review will help teams to foster better collaboration and communication across departments by highlighting opportunities for information sharing and reduction in duplication of work. 
We have designed this package to enable non-profits to design services that meet the needs of their users.
Organisations who will benefit from this package include non-profits thinking of creating a new service, wanting to make an existing service more accessible, or planning to explore new ways of providing help to communities. 
Our expert team will conduct research, engaging your users through surveys and focus groups, to understand their experiences. We will lead a co-design workshop, bringing together the internal team and external users to facilitate collaboration and ideation. The output will be a detailed report outlining user needs, along with innovative ideas for the service, accompanied by a final service blueprint that will empower teams to successfully implement the new design.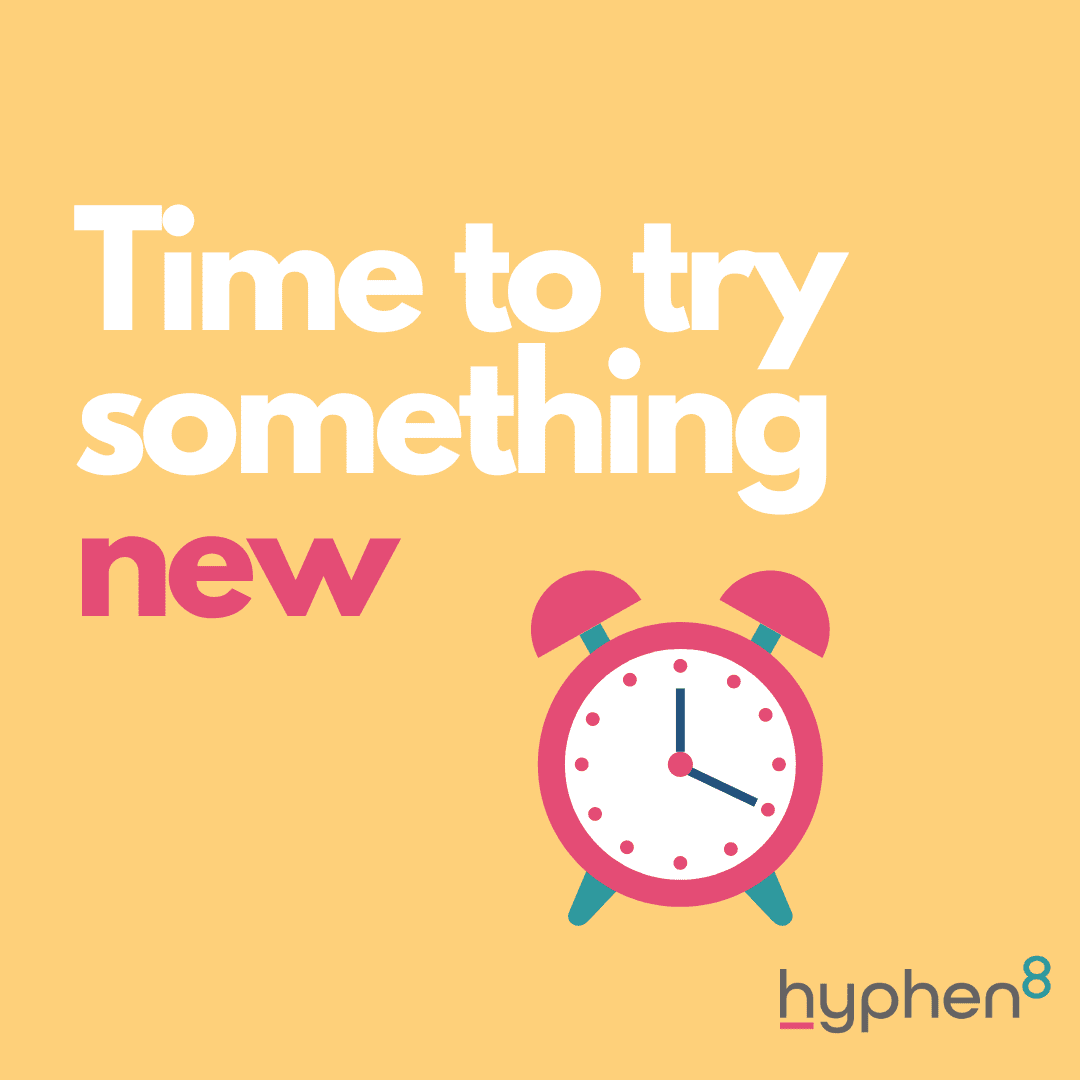 This package is made for non-profits who want to understand how their processes and services are experienced by those who use it so that they can make improvements. We start by understanding the perspective of users, using both quantitative and qualitative methods, then we analyse the data to provide key insights and recommendations for improvement. 
We explore factors such as access to services, the impact of services on individuals and organisations and uncover pain points throughout their user journey. You will receive a comprehensive report that presents key findings and practical recommendations, equipping you with the knowledge to make informed decisions that enhance the experience of your users. 
At Hyphen8, we understand that every organisation is unique, and their needs may vary. Therefore, our service design packages are flexible and can be tailored to accommodate the specific requirements of each client.