This Earth Day marks almost a year since the inception of our HyphenEarth team, a passionate group of people who have been exploring how we can work as a company to reduce our carbon footprint and achieve negative carbon emissions. What began as an action group has now become a fully fledged Community of Practice that is focussed on maximising our impact in support of our Hyphen8 Company values.
To mark Earth Day on Saturday 22nd April, we look back at how this team has helped us to make an impact over the last year, and how we have made further commitments to help preserve our environment
SME Climate Commitment
To show our resolve to take action, Hyphen8 has made the SME Climate Commitment:
Recognising that climate change poses a threat to the economy, nature and society at large, our company commits to take action immediately in order to:
Halve our greenhouse gas emissions before 2030
Achieve net zero emissions before 2050
Disclose our progress on a yearly basis
In doing so, we are proud to be recognised by the United Nations Race to Zero campaign, and join governments, businesses, cities, regions, and universities around the world that share the same mission.
Putting Down Roots
Forests are critically important for our climate, acting as carbon sinks for up to 2.6 billion tons of CO2 every year. They're also vital for the ecosystems that exist within and around them, both animal and human. We've been working with Ecologi to offset some of the impacts of our business, and have so far planted 2,150 trees and funded five climate projects including renewable energy and biodiversity efforts around the world. In total, from supporting these projects, we've now offset a total of 27 tonnes of carbon-dioxide!
We know that these numbers are small in comparison to the magnitude of the challenges that face us, but this is just the start!
This year, we're going to find ways for our team to plant trees here in the UK. As we're pretty widely spread out (from Glasgow to Bristol and everywhere in between), we'll be finding local projects so that people can pitch in without the impact of travelling across the country.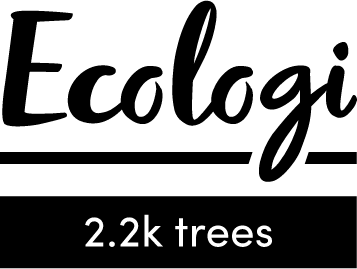 Home Working Impact
As a fully remote organisation, we all work from our homes (or occasionally a nice co-working space!). While that means that we don't have a central office that we need to heat and light, it also means that the power we use across all of our homes has its own impact. Staff will have differing levels of insulation and natural light in their homes, and may have differing numbers of devices available for use.
To better understand the impact that our homeworkers are having, the HyphenEarth team have begun to assess our carbon emissions through a comprehensive survey.
Emissions
By understanding how many people work in each home (and comparing to working hours and our purchase ledger), we can start to more accurately calculate Hyphen8's environmental impact this year for the first time.
To ensure that the data is accurate and usable, we have engaged with an external partner to validate our emissions figures, and plan to repeat this exercise on an annual basis to track our continued performance.
We know that we have a long way to go to meet the HyphenEarth goal of being a carbon-negative organisation, but we're confident that our approach and the strong support of our Leadership team will help us to minimise our impact on the planet.