Who are WONDER Foundation?
WONDER Foundation have made it their mission to build a better future for women and girls across the world. They recognise the barriers that women and girls face, and believe that they should have access to quality education to allow them to thrive.
The statistics make for sobering reading. An estimated 129 million girls are denied access to education, according to a recent UNESCO report, and the consequences of the Covid-19 pandemic threaten to undo decades of progress. 63% of the world's illiterate adults are women, and most children not in school are girls.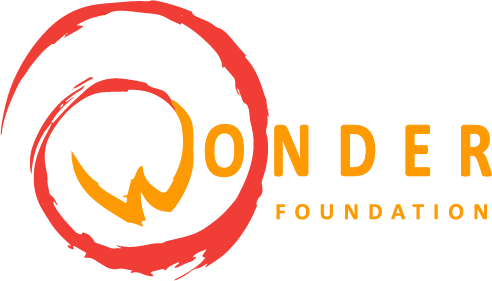 WONDER Foundation recognise and champion the importance of female education at all ages, showing how educated women can make better choices for themselves, access better and safer work, invest in their communities and have healthier, more educated families. They have worked with 35 partners across 24 countries to give over 100,000 women and girls access to quality education. Some of their stories can be seen here.
To maximise their impact, and better serve women and girls around the world, WONDER Foundation recognised that they needed to improve their systems and processes. They worked with JP Morgan Chase's Force for Good Programme, which helps charities to leverage technology to accelerate their mission. This gave them a foundation from which they could develop their use of technology in-house, and helped them to select Salesforce as their chosen platform for digital transformation.
Salesforce came personally recommended by other charities, and WONDER Foundation were impressed with the range of capabilities and low total cost of ownership through the Power of Us Programme, an initiative that provides nonprofits with ten free user licenses. This also empowered them to recruit Salesforce Administrator Kerry Jackson to help them realise their vision.
Our talented technical team has developed a range of solution Accelerators to address common needs and seamlessly fill gaps in standard Salesforce functionality. They are flexible, scalable, and easy to install and maintain. Our Accelerators are continually upgraded in response to feedback from our user community.
Kerry and the WONDER Foundation team were in the closing stages of their Salesforce project when we became involved. We explored how our Tagging Accelerator could help them improve their reporting by letting users add multiple tags quickly to any record for simple categorisation and reporting.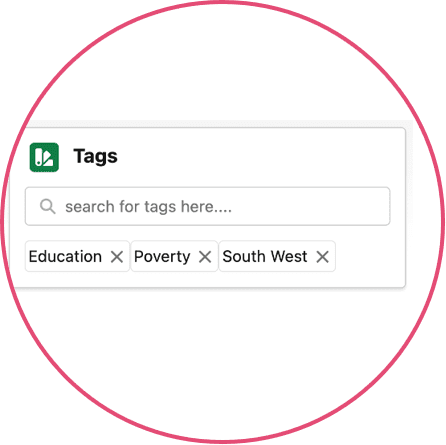 Although they haven't been live on Salesforce for long, WONDER have already identified four key uses for Tagging:
Recording countries of interest to stakeholders. WONDER work across 24 countries and multiple continents, and the ability to tag records with specific geographies is hugely powerful when tailoring funding proposals to specific individuals or corporate partners. This allows them to send specific materials or requests while reducing administration and manual effort.


---

Storing more general interests. Similarly to recording specific geographies, the power to record interests through tags such as "scholarships", "mentoring", "women" and "girls" will allow fundraising communications and approaches to be better tailored and targeted to improve donation income.


---

Recording event interest and attendance. WONDER can easily tag records to show when contacts have attended or shown interest in specific events and can track where they learned about the organisation.


---

Disseminating research. In July, WONDER Foundation shared a new paper focused on education access for migrant girls in the United Kingdom. This paper was sent to hundreds of MPs, peers and others, and Tagging was used to track engagement.
As soon as Hyphen8 showed us their Tagging Accelerator, we could immediately see potential applications. The ability to restrict the creation of tags meant that we could ensure that the data we keep in Salesforce remains accurate and high quality. Hyphen8 only had a small part to play in our project, but their knowledge of nonprofits and our specific needs proved invaluable - we loved working with them!
Paola Delmonaco, COO WONDER Foundation