Bild works with Government departments, local authorities, heath trusts, service providers and mainstream organisations to improve the quality of life of people with disabilities. They facilitate change, turning research, policy and evidence-based practice into practical organisational development programmes that help ensure excellent support and a better quality of life for people with disabilities. Their organisational and workforce development programmes, consultancy, conferences and publishing all contribute to supporting organisations to continually improve practice.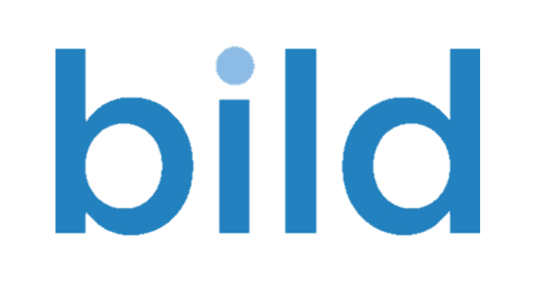 Their bespoke data system, alongside several additional processes and applications, meant that data was heavily siloed.  The Memberships and Subscriptions process was open to abuse, as applicants were able to cancel moments after receiving their access to documentation without having paid.​
​
The Workplace Training team managed a very long sales and training process using a combination of Excel spreadsheets, Trello boards and emails. This required a large amount of manual data processing, and presented a continuity risk due to reliance on specific members of the team.​ Bild didn't have access to any form of real-time reporting or the ability to easily track data.​
​
The system was inflexible and difficult to change or update to reflect Bild's changing requirements and growth.
The intensive Workplace Training process was moved onto Salesforce using Leads, Opportunities, Pricebooks and Products to manage their end-to-end sales process. New user views were created to give users a clear overview of records at different stages. Users can now easily move applications through different stages, and can visualise statuses in a clear and intuitive interface.
Salesforce's Campaigns and FormAssembly are used to manage training attendees and capture attendance and feedback​. The Mailchimp email marketing tool was also installed to email campaign members directly from Salesforce, reducing the input needed from users.
Salesforce was used to manage memberships and subscriptions. FormAssembly was used to capture registrations and to provide members with "password protected" file access appropriate to their level of membership. This gave the Bild team increased self-sufficiency as they can use FormAssembly to amend  products and pricing easily.
Payments were streamlined through the creation of a new batching process. This collates the current month's scheduled payments for export to their payment provider and to their Sage accounting system. The status of these payments are then automatically updated to "Paid", saving user time and avoiding errors.
CVENT event management software was integrated into Salesforce. This allowed Bild to connect planned events for attendee tracking.​
The Bild Team have reported back that he system not only provides them with a 360° view of their data, but processing times have dramatically been reduced as a result of this implementation.