Who are Cripplegate Foundation?
Cripplegate Foundation is a grant-giving trust which aims to improve the quality of life of people who live or work in our area of benefit which is the borough of Islington and parts of the City of London. It is a proactive funder, whose work addresses poverty and inequality. Their grants improve access to opportunities and promote social cohesion.​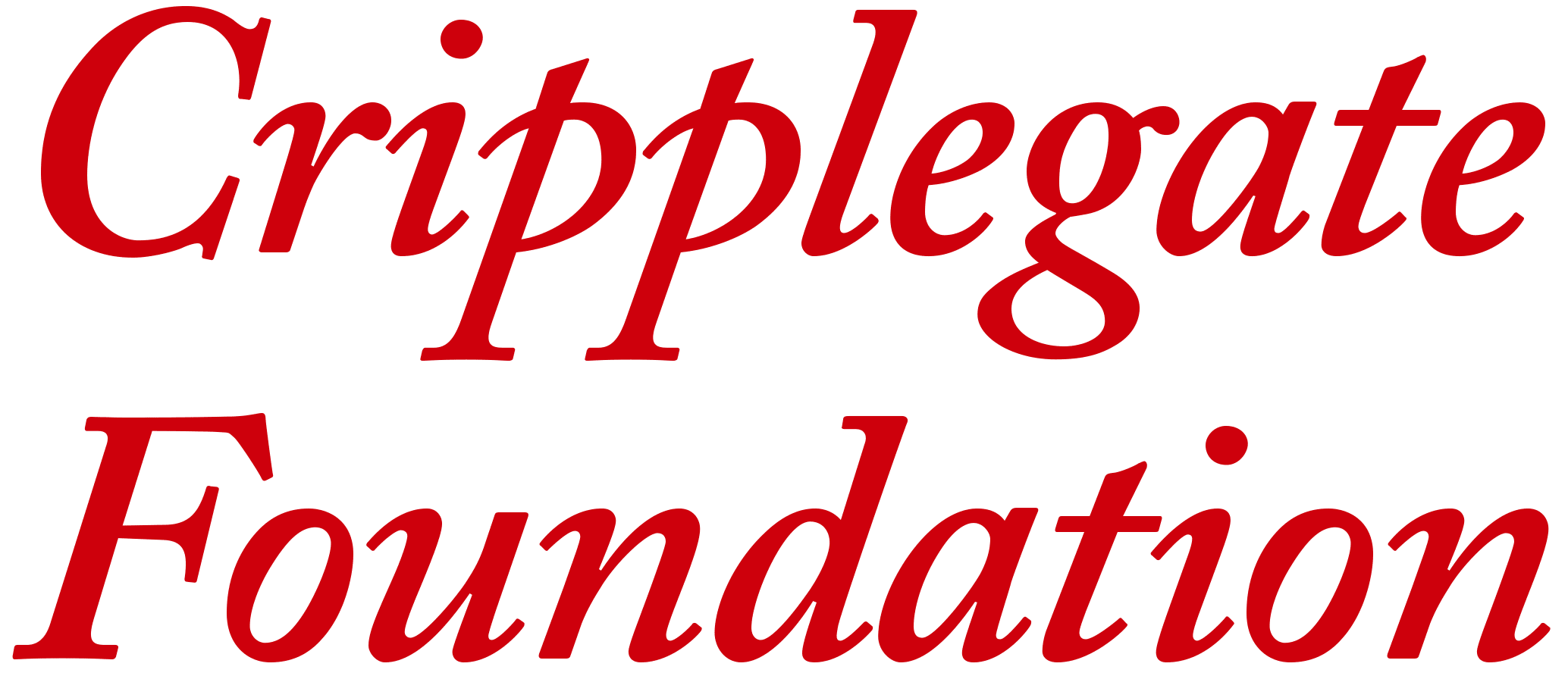 The Cripplegate Foundation manages three active grant programmes to fund organisations in the Islington and Cripplegate ward of the City of London. Their legacy grant management system GIFTS was up for review, and a decision was taken to move to Salesforce.
Cripplegate Foundation had identified that Salesforce would provide a more a flexible and scalable platform able to meet with the Foundation's evolving grantmaking needs.
Primary goals of the project were:
Increase efficiency - minimise the work required to manage grants and associated activities​
Improve engagement - using online forms to collect grant applications and monitoring​ updates
Real-time data - detailed grant reporting, accessible from any device and location​
Migrate legacy data - including organisation, contact and historic grant applications
Self sufficiency - train staff to set up their own templates, processes and forms to minimise reliance on third parties​.
Salesforce's Non-Profit Success Pack (NPSP) allowed Cripplegate Foundation use native functionality for relationship and allocation management. Paths were configured for tracking the lifecycle of grants, and page layouts were designed around users' specific needs. Salesforce also gave the ability to track different programmes and related payments to meet reporting needs.
We installed and configured our grant management solution, Grantflex, and customised it to achieve process improvements across all stages of the grant lifecycle. The functionality in Grantflex also enabled us to rapidly deploy the solution as the legacy system's contract expiry gave limited timescales for implementation.​
Historical data was checked, de-duplicated and then imported into Salesforce. Bringing across legacy data ensured that Cripplegate can still use this information to understand and analyse trends over the years.
FormAssembly was used to create a suite of application and monitoring forms. FormAssembly let us create a seamless application process, capturing applicant information and automatically creating or updating records in Salesforce. Previously, responses to their online form required a user to manually input the form data into their legacy system, which was a time-consuming process.
The grantee user experience has been improved, as forms are partially pre-filled  which makes them easier and quicker to complete. This also saves time for the Foundation's users. Templates are used to automatically compose emails, including unique form links for grantees to provide monitoring information.
Payments were previously time-consuming, but our Finance Export Accelerator allowed them to easily create a spreadsheet of required payments that could be uploaded into their Sage finance system, saving significant time for users when making payment runs.
Document generation software was set up to quickly produce files such as meeting papers and offer letters. This reduced manual effort by the team to create key documents in the grant management process. We worked closely with Cripplegate Foundation to reduce the number of required documents, and replaced some legacy documents with new email templates. This this allowed us to secure a lower license cost, giving improved value for money.
On-site training was provided on the new system to all end-users, as user adoption and satisfaction were key to the success of this project. This included going through the end-to-end grant management processes, simulating the tasks that users would complete. System administrator training was also provided to the project lead who would be acting as the Foundation's Salesforce administrator. This ensured that they not only felt confident in using the system, but that they could be as self sufficient as possible to make amendments where needed.